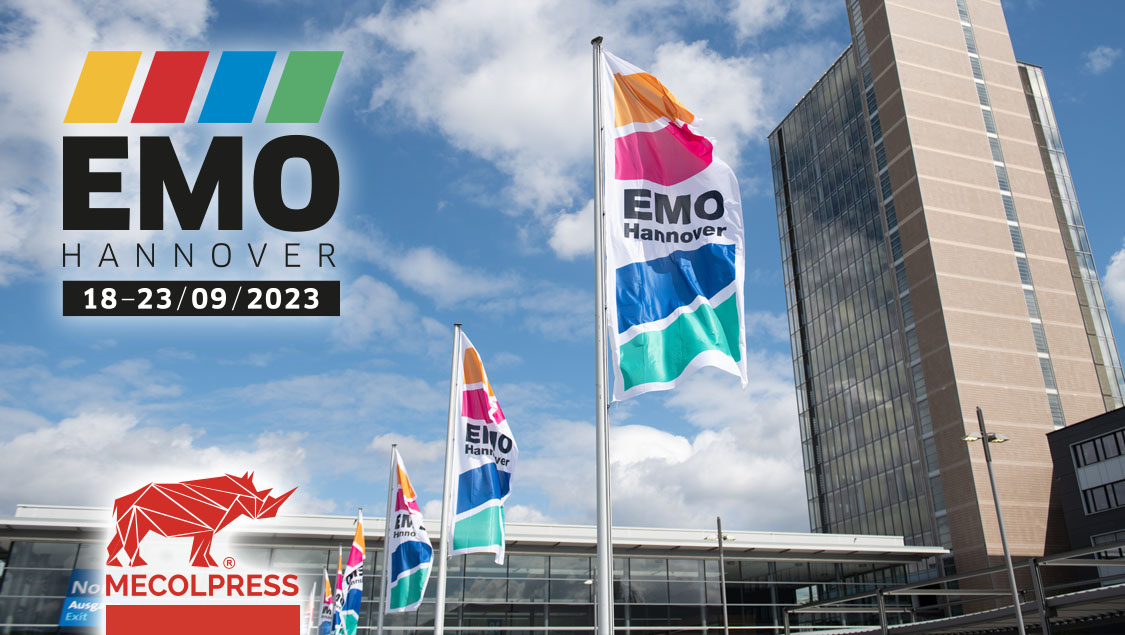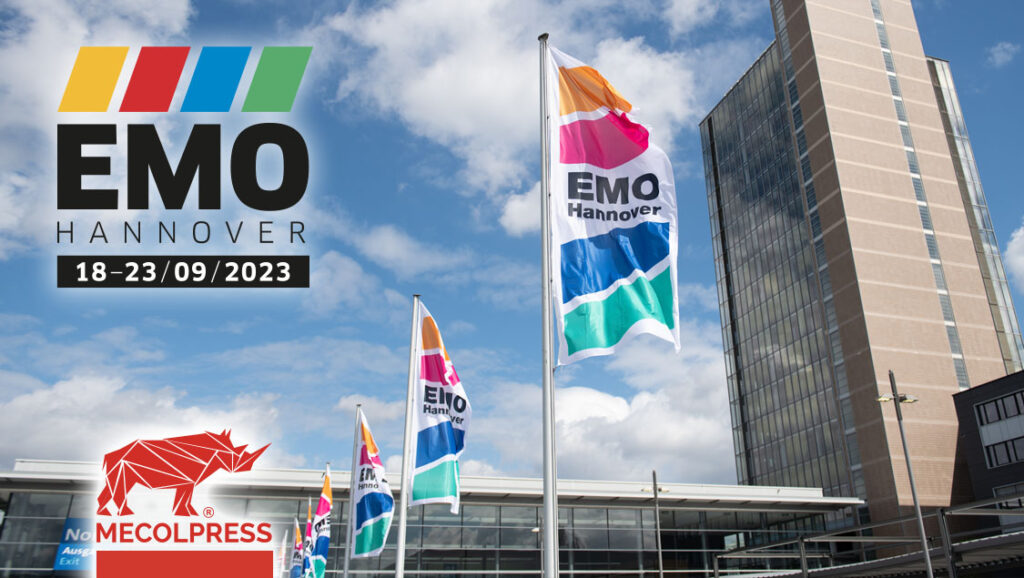 EMO 2023
EMO 2023
EMO is the world machine tools trade fair which is hosted by Italy and Germany and which this year will be held in Hannover from 18 to 23 September 2023.
Undisputed leader in the panorama of sector trade shows, EMO best represents the articulated world of metalworking, showing the best of vision and innovation.
Tooling machines, robots, enabling technologies and automations, solutions for the networked and digital factory, additive manufacturing and green innovations will be among the key players of EMO 2023.
Mecolpress as global leader in hot forging technology cannot miss this important event.
It will be a very important opportunity to meet our Customers and the new potential ones.
Mecolpress sales team and technical staff will be glad to welcome you in person to evaluate your requests and offer you our competitive solutions.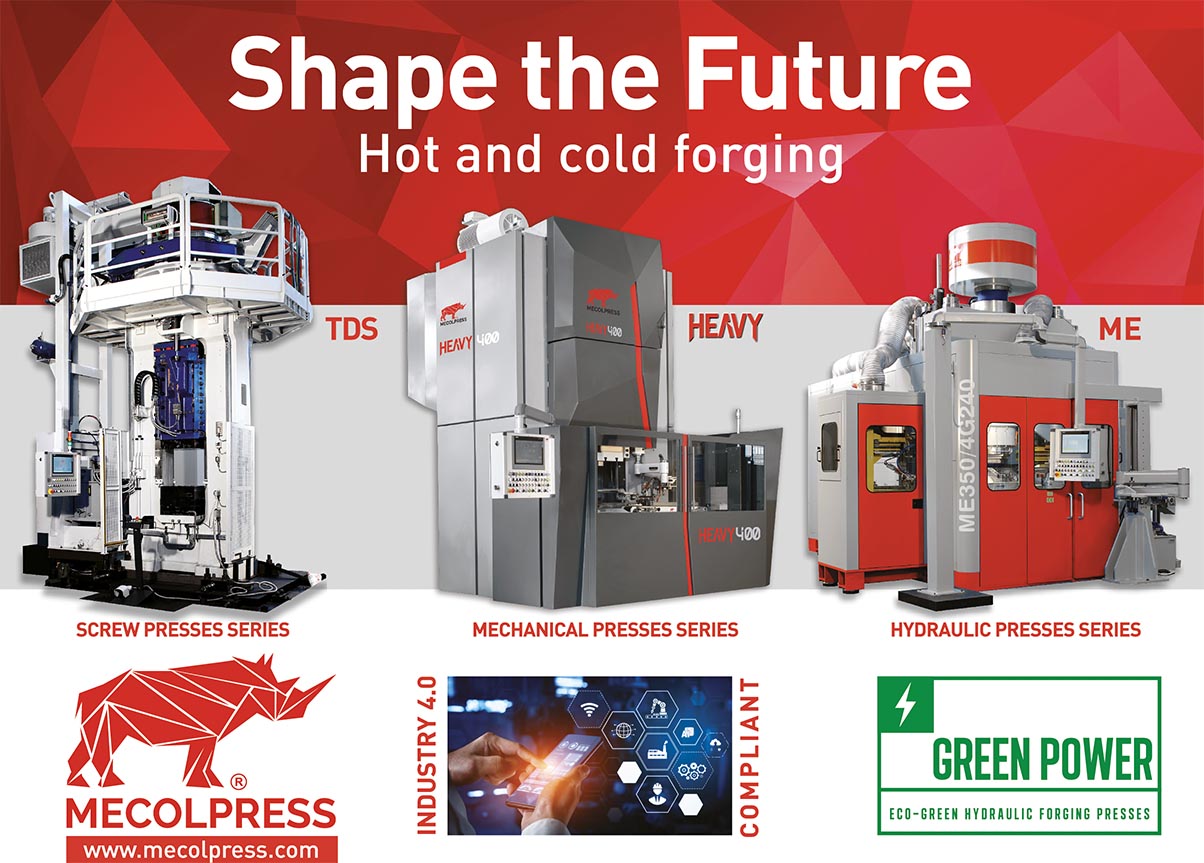 Mecolpress presents the latest innovations related to forging technologies:
SEO and HEAVY eccentric mechanical presses from 320 to 600 tons, high productivity up to 40 strokes per minute.
Hydraulic presses of ME series: flash-free forging with outstanding reduced energy consumptions.
Direct drive screw presses: to produce parts of complex geometry.
Mecolpress innovations
The fair will be a useful opportunity to get to know the latest proposals regarding:
reduction of raw materials consumption;
reduction of electricity consumption;
high production capacity and flexibility in product changes;
continuous quality control of the forging process;
operative continuity thanks to after-sales service.
Augmented Reality, the press just a click away
On our stand you will be able to view 2 presses in Augmented Reality: ME and the Heavy presses.
This technology allows you to overlap multimedia information on the reality framed by the camera of your mobile device, smartphone and/or tablet, enriching the view of the surrounding environment with additional contributions in digital format.
We are waiting for you: Hall 13 Booth D060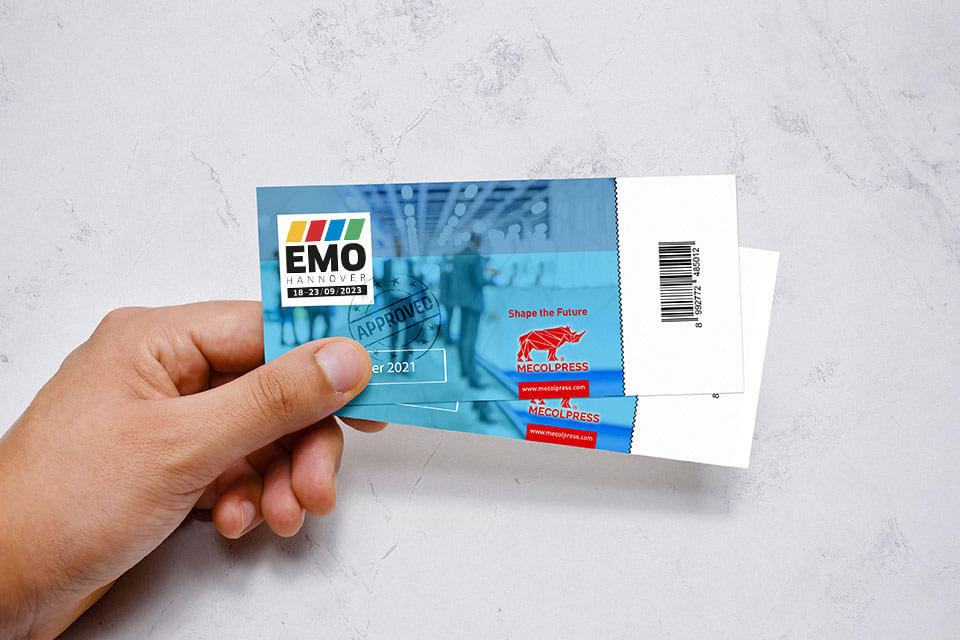 Get your free admission ticket
To facilitate the visit and access safely, it is advisable to register to obtain the free admission ticket.
You can request it by simply filling out this form: