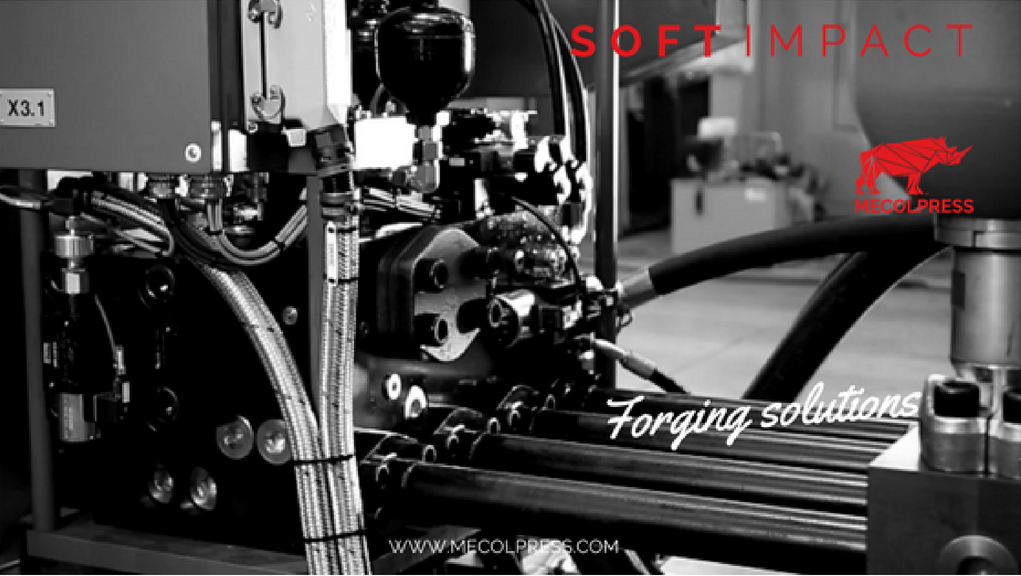 Soft-Impact hydraulic cushion for eccentric mechanical presses
A recent innovation by Mecolpress for eccentric mechanical presses.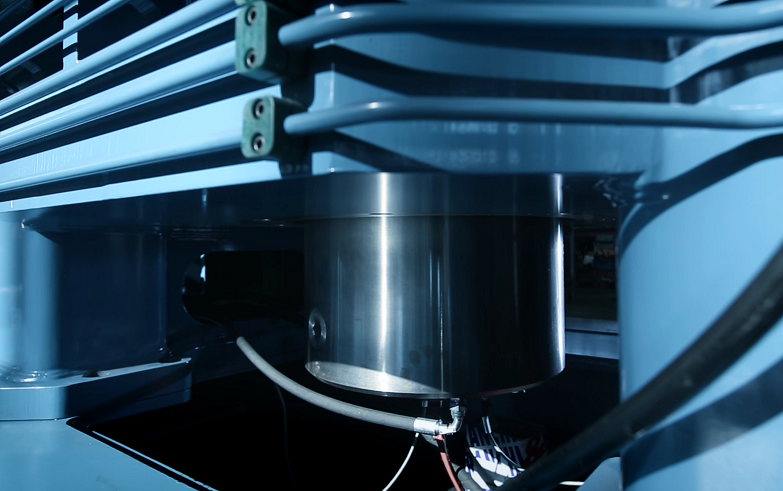 Mecolpress proposes to equip the eccentric mechanical presses of an innovative hydraulic cushion, Soft-Impact.
Features:
It is a real hydraulic cylinder with a stroke sensor on the shaft;
Movements are fully programmable and controlled by means of proportional valves;
Starts independently the down-stroke and then the punches move forward toward the die center before the upper die hits the lower one;
Strokes adjustment from operator panel by simply inserting the desired dimensions and the data of die and die-holder heights;
As alternative, the function "punches pre-start" allows the punches to move close to the billet before the die closes and the forging begins.
Dedicated hydraulic unit, separated from the machine clutch one.
Thanks to the here above-mentioned features, the soft-impact hydraulic cushion allows the mechanic eccentric presses to achieve important results:
Extremely simplified mechanical components;
Precise adjustment from the operator panel of the start, stop and braking quota; all set parameters are saved together with the piece recipe;
The upper die does not crash violently against the lower one, because it "reaches" the second one while it is already in the descending phase;
The control system automatically calculates the speed and the moment to start the cushion;
When the material deformation begins, the punches are already in an advanced position decided by the operator (it can be saved in the piece recipe); when the die re-opens, the punches then go back beyond the quota of work start;
Separate blocks modular system.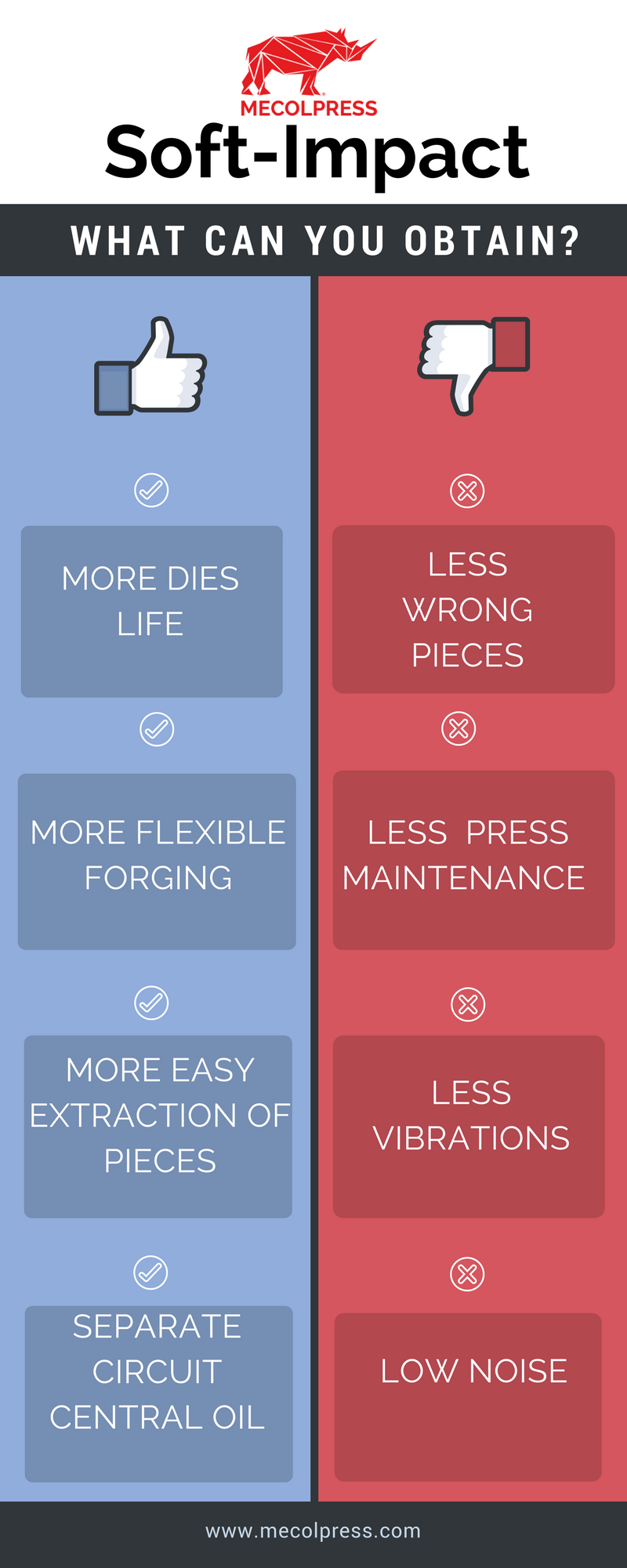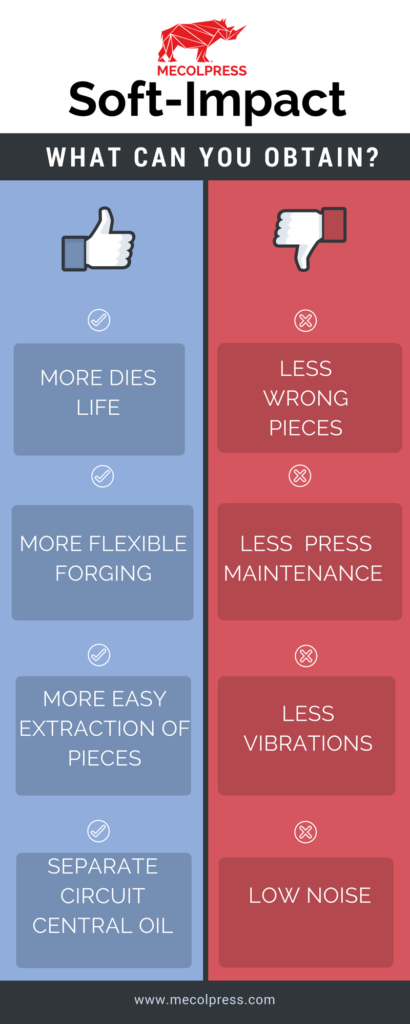 Benefits:
Less and simpler maintenance;
Ease of use, machine set-up and perfect repeatability of forging's cycles;
Reduction of vibrations, resulting in general benefits for the press and for the working environment;
Reduction of noise;
Increased working life of dies and pins;
No complicated calculations or measures for the operator;
Possibility of reduction of forging defects due to material that goes out along the empty punch channels and then is pushed inside by punches starting their stroke too distant;
Ease ejection of pieces (having an extra back stroke) without penalizing the cycle time;
The oil in the cushion control unit has its own independent circuit and does not mix with the clutch oil, usually dirtier.