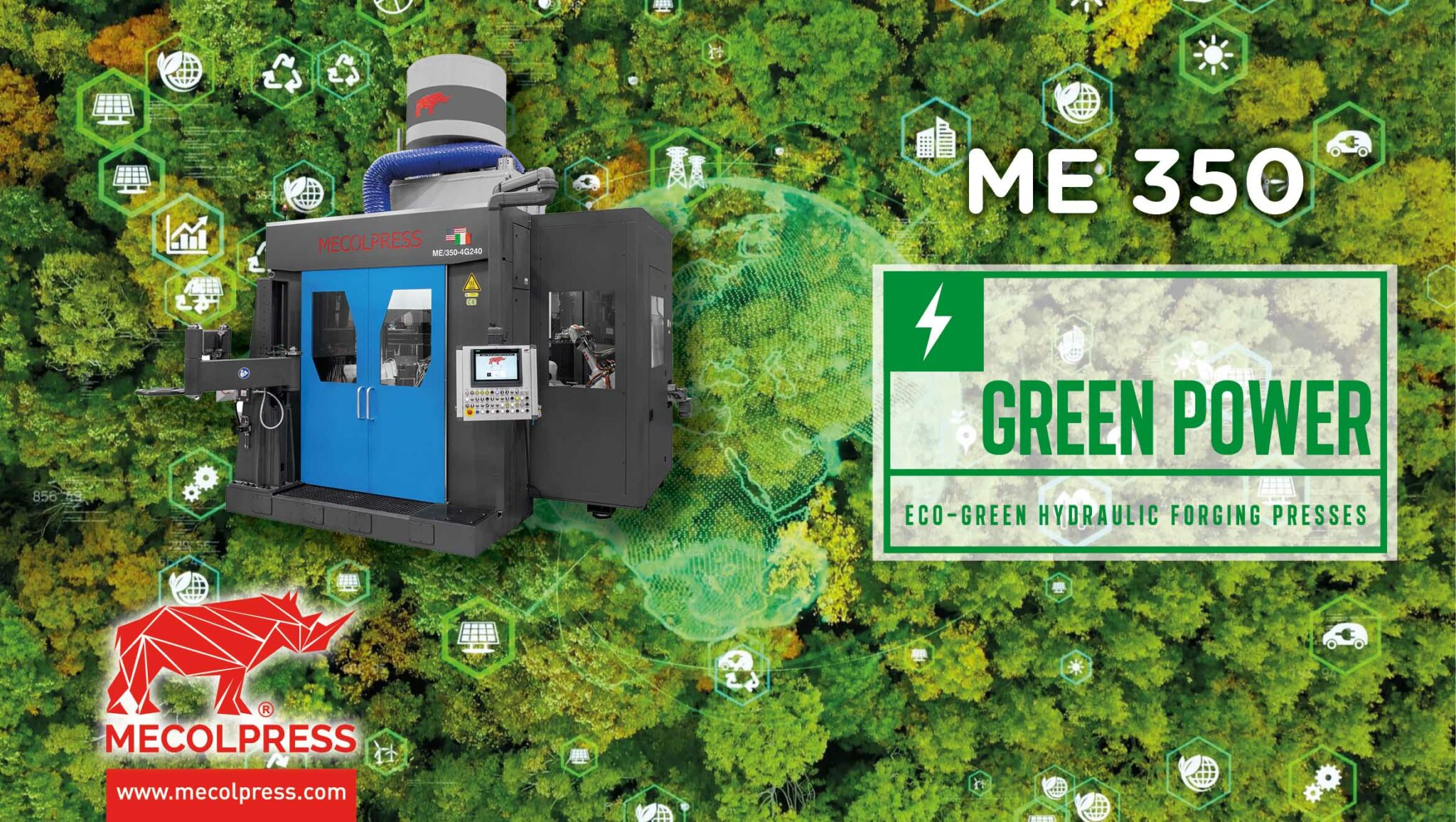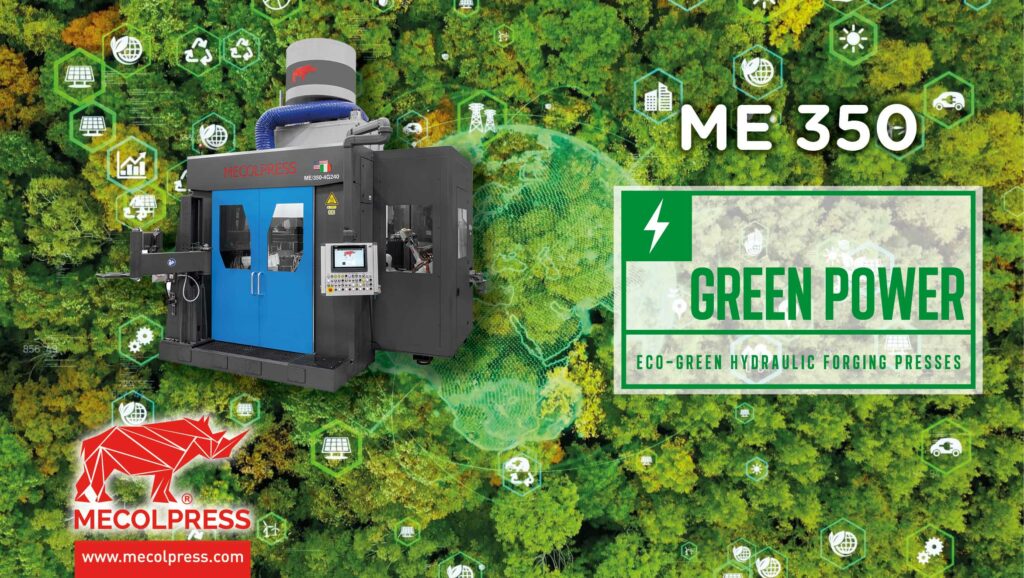 ME 350 NEXT GENERATION PRESS
ME 350 Next Generation Press: still the most powerful press, now it also minimizes the energy consumption.
ME350 press is the powerful of Mecolpress hydraulic presses: the latest version we have developed is able to grant a significant reduction in energy consumption.
Our goal is to make our customers more competitive in a very challenging market. The increase in the costs of raw materials and energy is not yet stabilized  and a substantial reduction is not yet in sight. Our customers have to manage and deal with variables such as:
product differentiation,
the need to adapt to high volume production batches,
managing frequent product changes,
the difficulty of finding a stable workforce,
the need to produce just in time,
the increasingly high quality required of the forged product.
Mecolpress technological innovation starts from the challenges the market imposes on producers with the aim of overcoming them.
The new ME350 Next Generation press incorporates all the latest innovations:
Maximum dies closing force and maximum one of the independent extruder punches => flash-free forging and reduced thicknesses => reduction in raw material consumption (up to 40% compared to traditional forging).
Regenerative hydraulic circuit and adaptive power control to harmonize the energy consumption with the effective forging demand => reduction of electricity consumption (up to 50% compared to the presses of previous generation).
Anthropomorphic loading robot and quick dies changing system => increased flexibility by changing a product with another, reducing the necessary machine downtime.
Possibility of forging more parts each cycle in the shortest time, reaching the production of 5,000 pieces per hour => high-volume production batches are completed in a short time.
The production process is fully automated and connected to existing MES\ERP systems (Industry 4.0) => better staff management who can easily manage multiple presses simultaneously without stress.
CALIPSO Software checks the trend of the forging parameters (forces, displacements, sequences, ..) by comparing them with the references => any possible criticality on the quality of the product is overlined  in real time and the part is separated from the correct ones.
All these innovations are added to Mecolpress long-lasting experience in the forging field, gained in the province of Brescia, a key area in the global panorama of the production of brass components. Mecolpress offers to the customers a vast availability of spare parts to minimize the relative delivery times and a team of specialized technicians to carry out assistance interventions all over the world.