This year at EMO2019 we will give practical demonstration of how smart our machines are.
Created by Mecolpress for forging statistic control, Calipso is a software that allows to control the press activities during the entire production cycle, and it is an useful instrument for analyzing the production and for intervening where it is necessary to optimize it.
This intelligent software for the analysis of the production process also includes a sophisticated technology for managing non-conformity
Once all these data have been produced, it will be possible to log them, analyze them and import them into the customer's management system.
For each machine cycle, a series of parameters are recorded on the operator panel, the last 10 cycles are displayed in tabular form.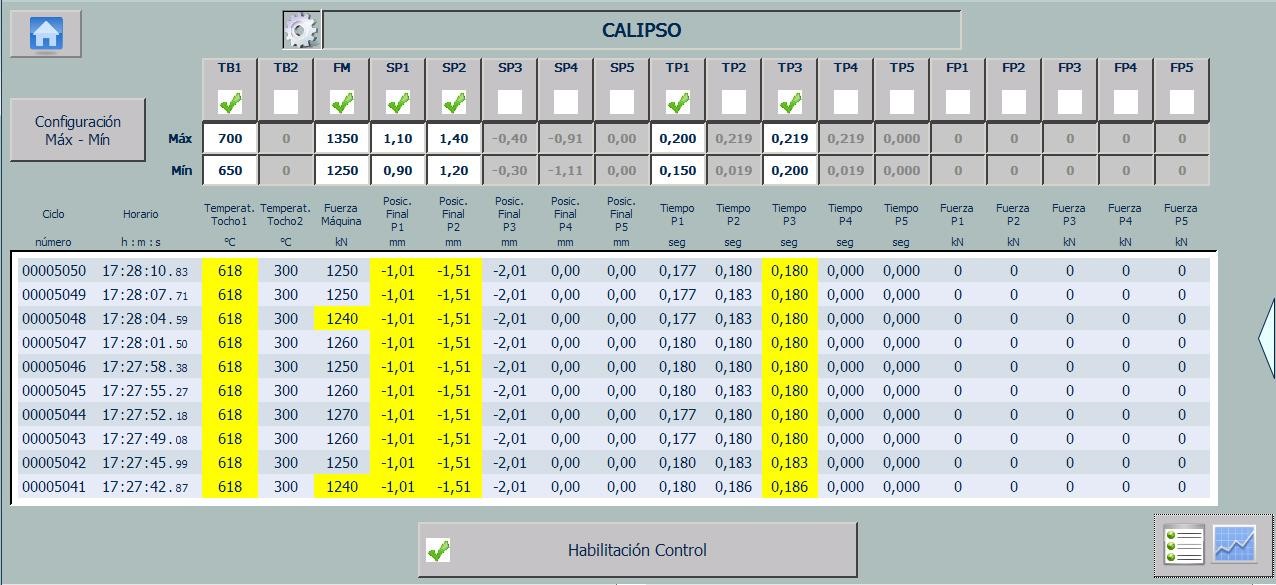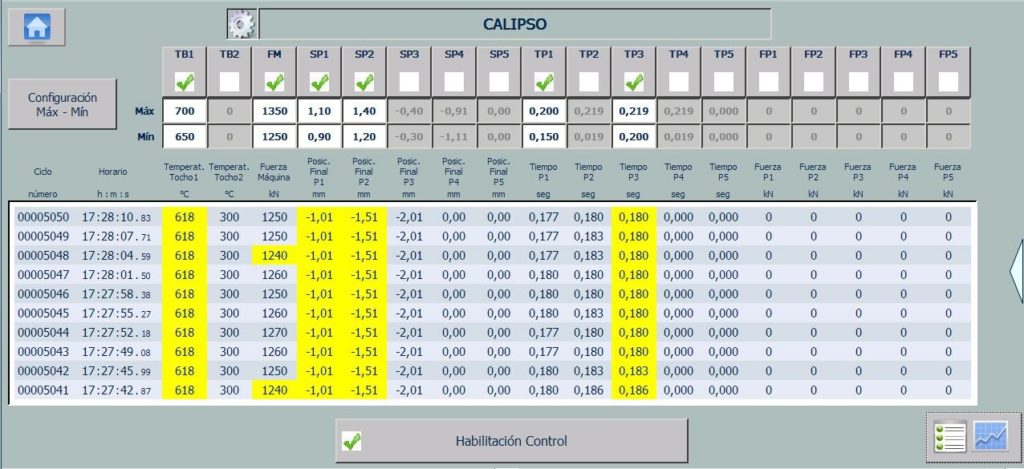 Moreover, the parameters are recorded (the last 10000 cycles) and displayed in the form of trend.
Through the trend it is possible to carry out a cross-check, in order to idedntify the reasons of possible non-conformities.
An example: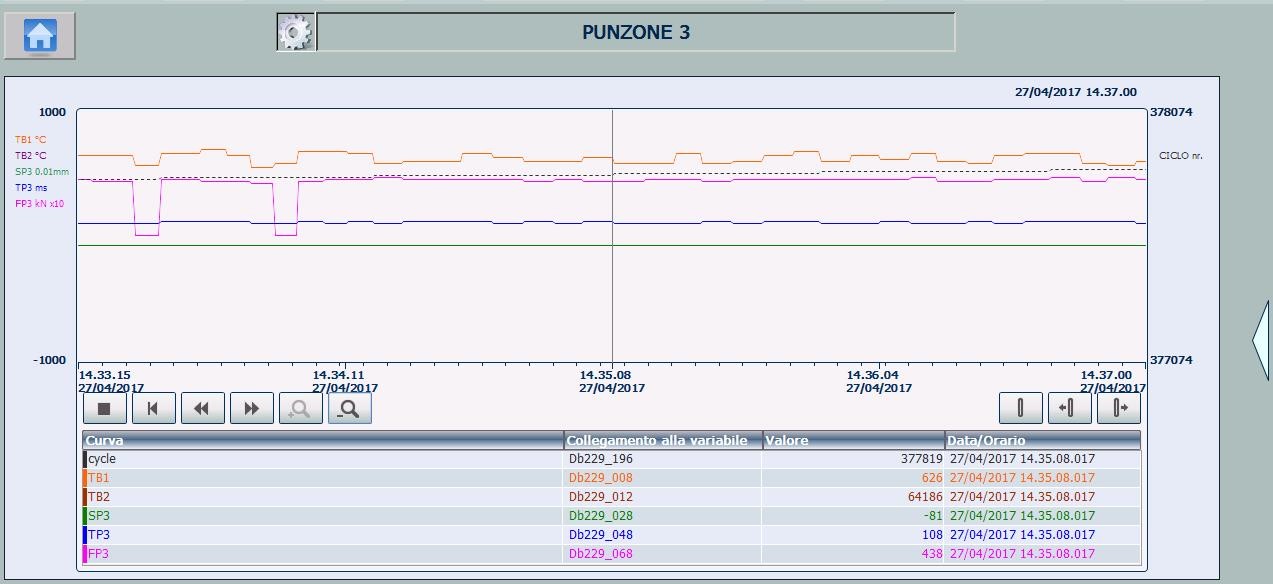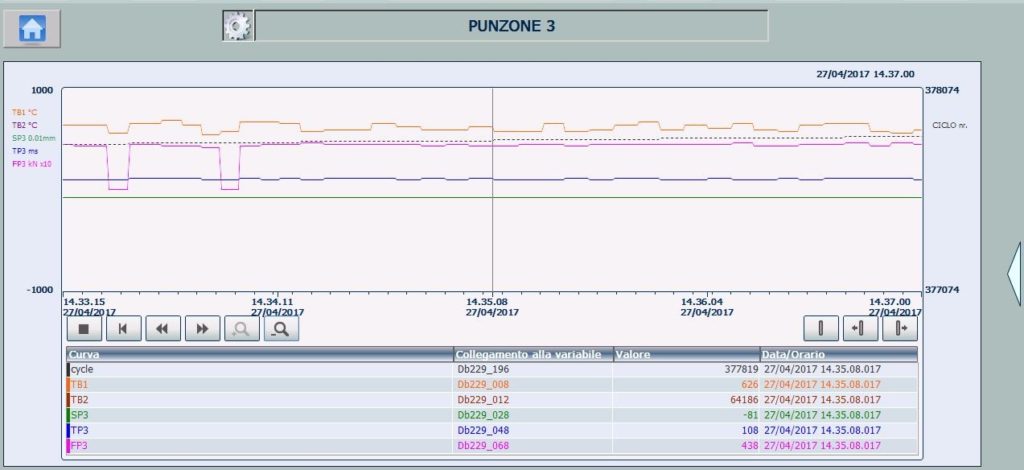 At the EMO2019 exhibition in Hanover we present something more:

a practical demonstration, an example of how our machines can communicate with external systems and devices.
Thanks to the collaboration with the Smeup Industrial IoT department, it was possible to integrate our brand new HEAVY 400 mechanical press and ME 100 hydraulics with their IoT Platform.
The production information collected by Calipso can be viewed in real time through dashboards, for an optimal understanding of the data collected by the press.
Dashboards are created using a simple, intuitive and visually striking web tool. Looking at something that is happening at the very moment you are observing is very different from seeing deferred data. In a landscape where speed in making decisions is a determining factor, these tools offer an important contribution.
It is possible to monitor all this, in addition to the local one, also in the cloud: a very interesting aspect as it is possible, through a simple browser, to visualize the result through any instrument connected to the network, from the smartphone to the tablet to the PC, you can always take a look at the data collected, all in real time!
Monitoring the activity of the press, having the information that we are always interested in, getting important alerts or messages useful for example for predictive maintenance, is an interesting plus even for the forging sector that now more than ever becomes intelligent and in step with market demands!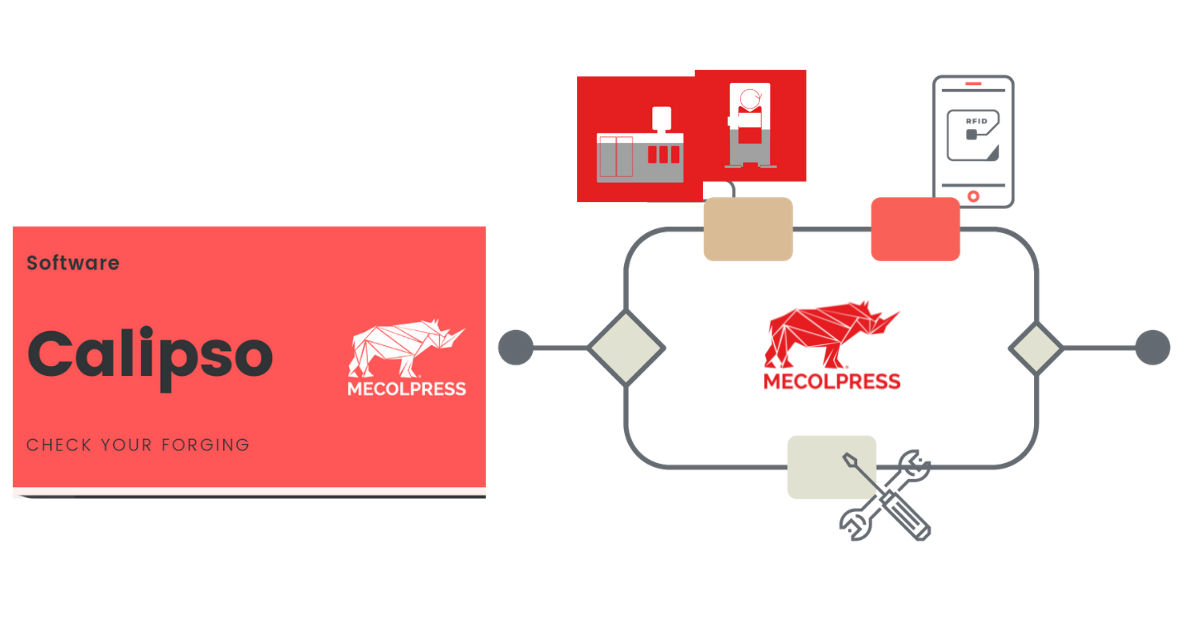 Read More
Mecolpress is ready for EMO 2019, the most important metalworking machinery fair, in Hannover from September 16th to 21st.
Mecolpress has always participated in EMO, the leading trade fair for the metalworking sector.
At each edition we always present some innovations, and this year more than ever!
On the Mecolpress stand there will be the possibility to see 2 machines running!
1- THE BRAND NEW HEAVY 400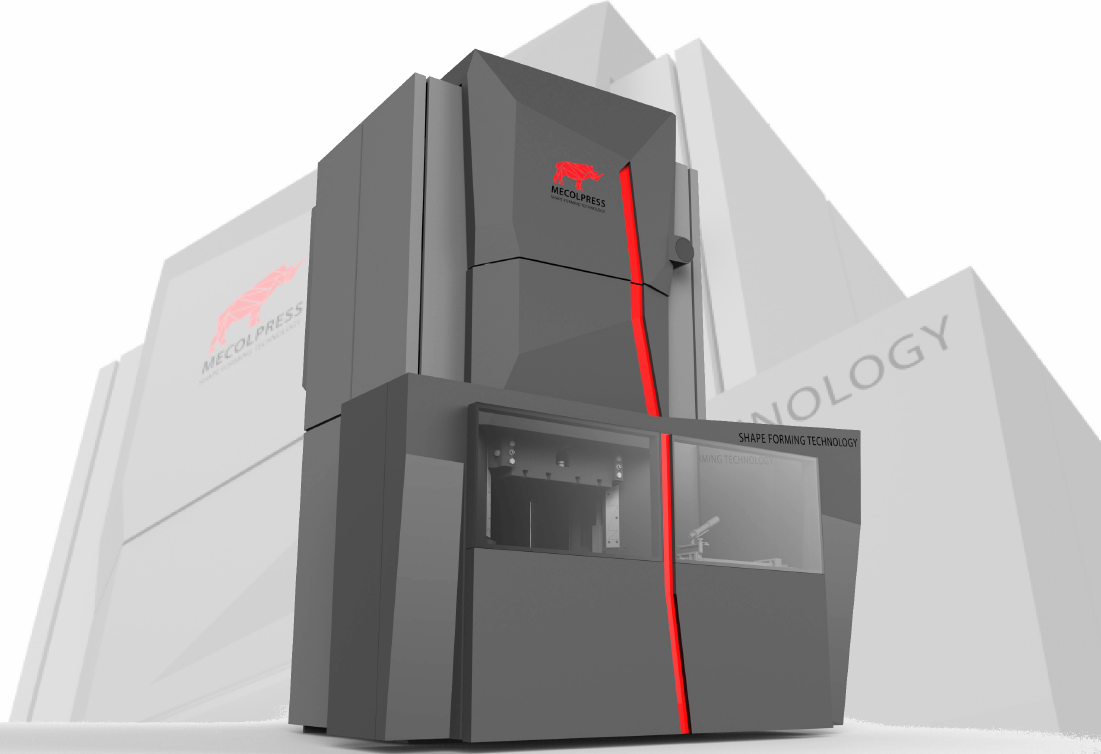 Mecolpress will officially present the new HEAVY series of continuous cycle eccentric presses at EMO2019!
Its main features are:
an extremely innovative and modern structure, more robust and also designed with an eye to ease and accessibility for maintenance and to safety;
we have completely renewed die automation and lubrication;
we have mounted a special hydraulic cushion that enhances the ability to forge cored parts, as well as to strongly reduce vibrations and noise;
as on all our presses, also on the HEAVY series is installed Calipso, the intelligent software of Mecolpress for the analysis of the production process and for predictive maintenance.
The Mecolpress HEAVY Series represents the state of the art in hot forging with eccentric presses and can mount all the most modern accessories, production, programming and control systems.
2-
T
he ME100/4L30 superfast – high productivity hydraulic press.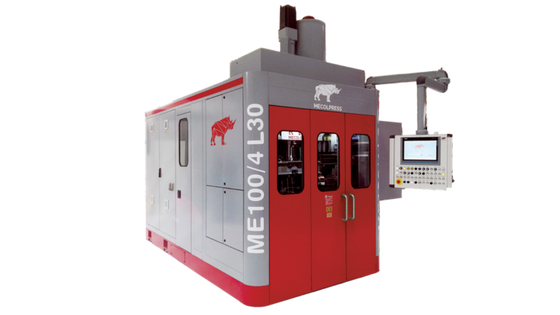 It is a compact machine, dedicated to the forging of small complex pieces, with an extremely high productivity.
This machine is the latest model of the now known and appreciated Mecolpress ME hydraulic presses, installed all over the world, from Japan to Mexico, from Korea and from China to Germany and Italy.
ME hydraulic presses have been for years a real innovation in the world of hot forging. They allow printing without flash thus significantly reducing material waste.
The ME100 / 4L30, like all Mecolpress hydraulic presses, is equipped with a powerful statistical process control software developed by us, called Calipso.
As stated by the official Hannover Magazine, this year EMO will focus more and more on digitization, with many insights and eyes still on the subject of Industry 4.

Among the most interesting aspects of Industry 4.0 there is undoubtedly the development of the so-called "platform economies", also Mecolpress in this regard will present a new way of experiencing hot forging machines: connected in the cloud the press becomes intelligent, smart and easily monitored!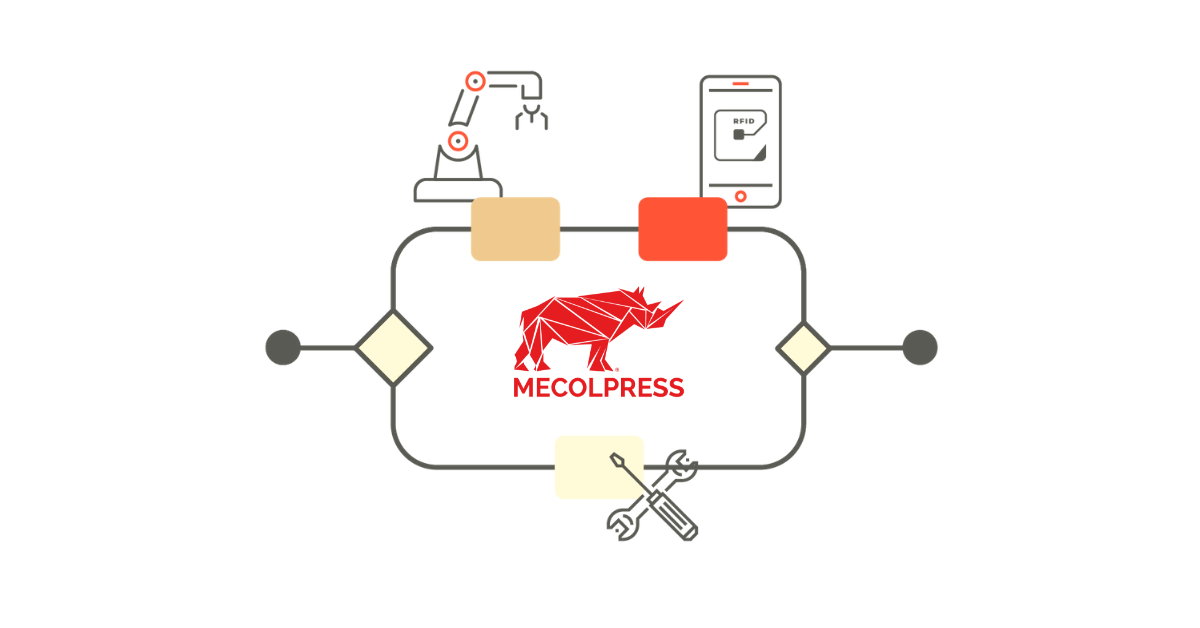 We will demonstrate how it is possible to integrate our presses with cloud or local applications that allow to carry out analysis of multiple operating and process parameters, thus representing, through dashboards, a real-time visualization for an optimal understanding of the data collected by the machine.
We will present all this at EMO 2019,
follow the event on our social media channels, we will soon reveal important news!
Read More